Highlights of AFR in OFC 2019
5-7 March, 2019, San Diego---OFC, the world's largest optical networking and communication event opened and attracted more than 700 exhibitors and 15,000 attendees.
This year AFR and its subsidiary, Vlink, showcased a variety of product portfolios including our components for data centers and WDM networks. Our EDFA portfolio attracted the attention of lots of visitors to our display site.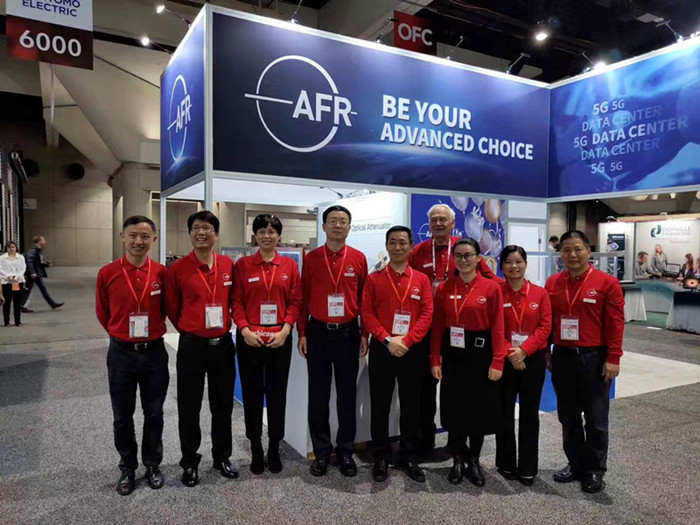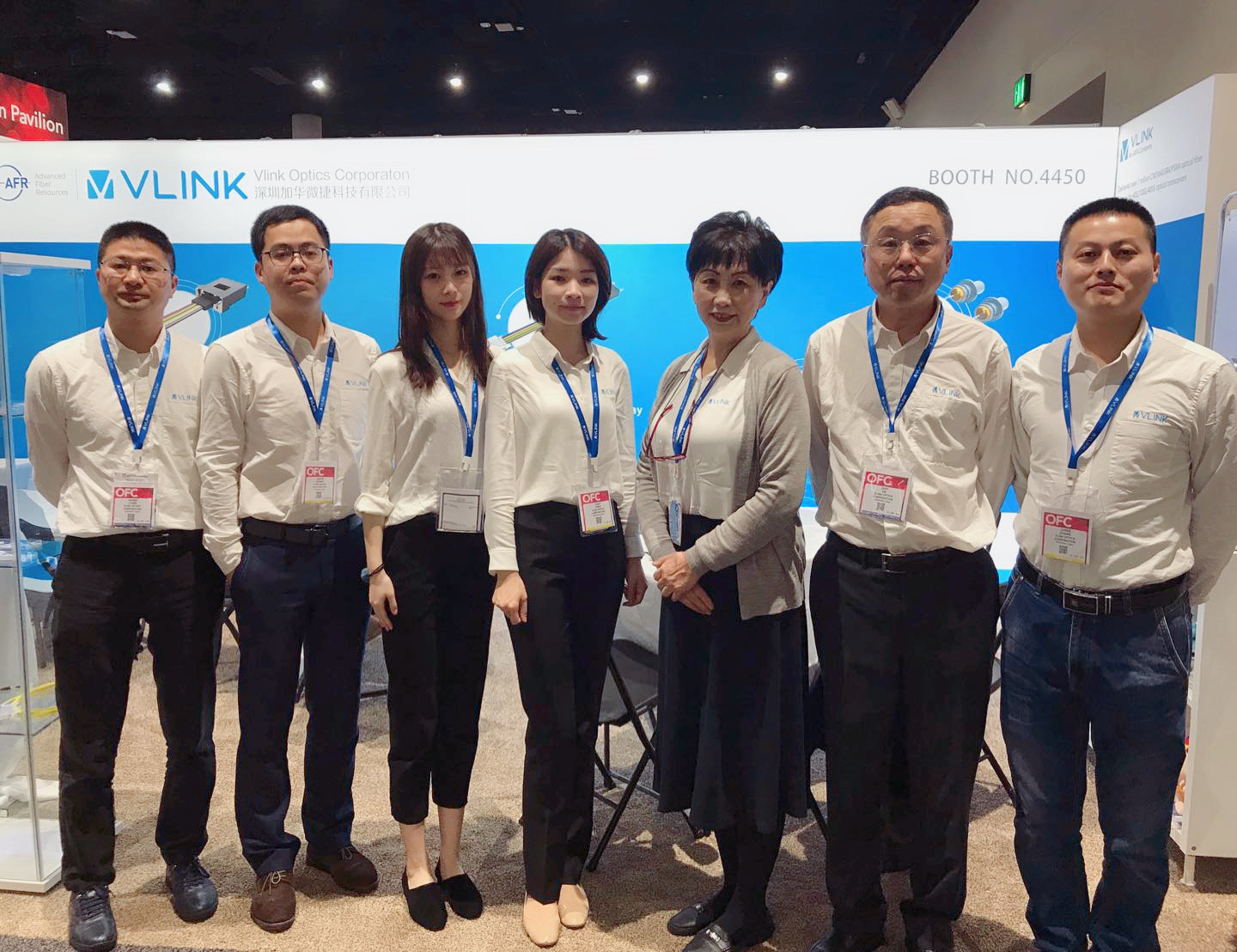 @CWDM4/LAN WDM4 Assembly
Vlink's CWDM4/LAN WDM4 Assembly easily meets the Cisco wiggles test requirements when subjected to strong bending force and damp heat for 2,000 hours, with 0.3mm fiber length tolerance. With vast manufacturing experience in this type of technology, mass production on both TFF and AWG solutions are available.
@ 90° Fiber Bending Fiber Array
With its ownership of nine related patents, Vlink's 90° Fiber Bending Fiber Array, keeps bending loss to a minimum while assuring high reliability. Bending loss is less than 0.1dB, coupling loss is less than 0.35dB, and typical pitch error is less than 0.5um. The new height 3.0mm is also available.
@ Ultra-Compact MEMS Variable Optical Attenuator
AFR's MEMS Variable Optical Attenuator achieves a significant size and response time of less than 2ms along with lower wavelength dependent loss, making it well-suited for transient suppression in EDFA optical amplifiers. SM, MM, PM fibers are all available.
@ Active Components Packaging
AFR can provide a wide variety of state-of-the-art optical assemblies and modules. Packaging types include Butterfly, DIL, TO-CAN, Coaxial photo-electronics devices and more. AFR's unique techniques and in-house expertise guarantees outstanding stability for all packaged devices.
@Metalized Fiber Cable
AFR's Metalized Fiber Cables are hermetically sealed to provide an environment for highly reliable connections for all optical devices.
These products can be tailored for customer's requirements, find more details in our website product center.
www.fiber-resources.com
www.vlinkoptics.com

AFR realizes the optical communications industry continues to offer broad prospects for development and has increased investment in recent years.
In July 2018, AFR relocated to a new 325,000 square foot facility, greatly improving productivity and service efficiency. With our superior quality products, AFR has been widely recognized and praised by customers worldwide. Our components have been used in space, aerospace, autonomous driving, seabed and other special areas with high reliability requirement.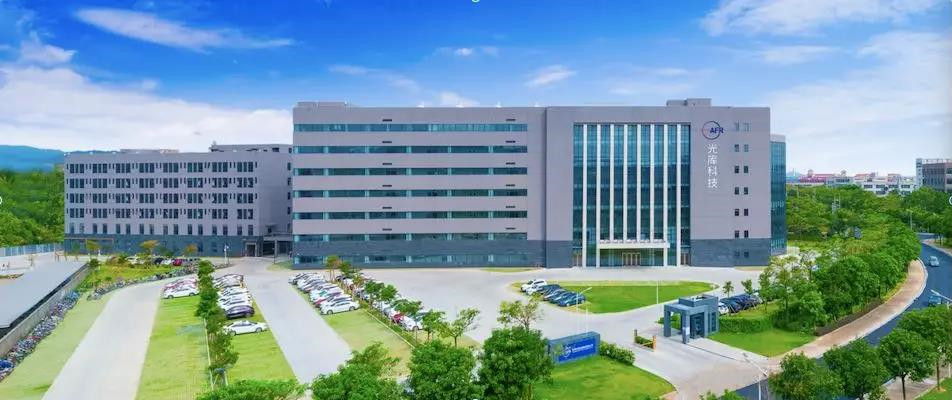 ▲AFR New Facility in Zhuhai
In October 2018, AFR acquired Vlink. The strategic acquisition broadened our technological base, complementary product roadmaps and provides customers with more convenient one-stop shop service. In the future, we will continue to leverage our joint strength to provide more comprehensive solutions to better support next-generation systems for telecom, data center interconnects and 5G wireless.