AFR at Laser World of Photonics 2019
Munich, 24-27 June---Laser World of Photonics 2019, the world's leading photonics trade fair opened and attracted 34,000-plus attendees, over 1,300 exhibitors showcased the latest components, systems, and applications for the photonics industry. AFR has demonstrated its latest and featured fiber laser components during the show.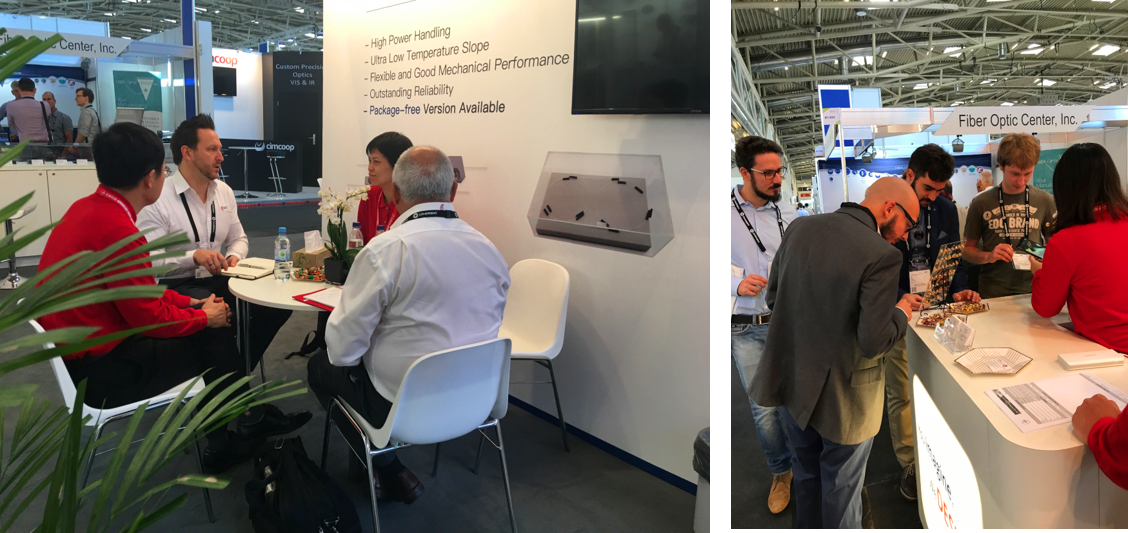 ClearCutTM Package-free High Power Fiber Bragg Grating
For high power fiber bragg grating, when it comes to the "Controlling Temperature" problem, the common solution needs a metal package to dissipate excess heat. However, which creates difficulties with installation. AFR's package-free solution, through the unique ClearCutTM design, eliminates the need for package, and can maintain an ultra-low temperature slope. Additionally, this product may add an FBG area temperature monitor to help users improve real-time data analysis.
Features: 1) Ultra Low Temperature Slope 2) High Power Handling up to 2kW 3) Center Wavelength Options: 1030nm, 1064nm, 1070nm, 1080nm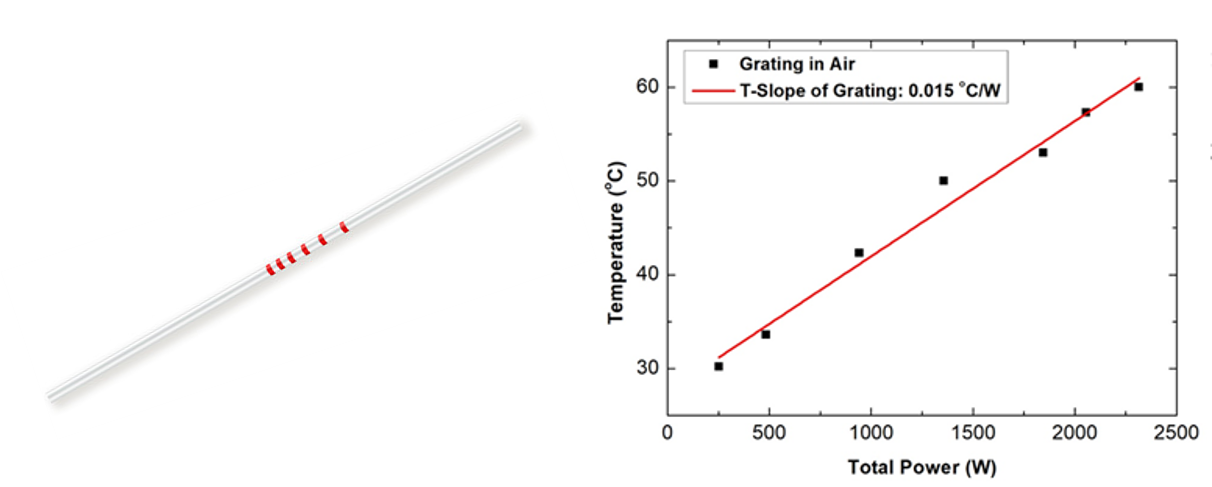 DragonTM High Power Laser Cable
AFR's high power laser cable can handle up to 10kW output power, 500W stripping cladding power and backward power. With indirect water cooling technology, it is more stable and reliable than the common solution.
Features: 1) Low Transmission Loss 2) High Reflection Power Endurance 3) Indirect Water Cooling 4) Safety Interlock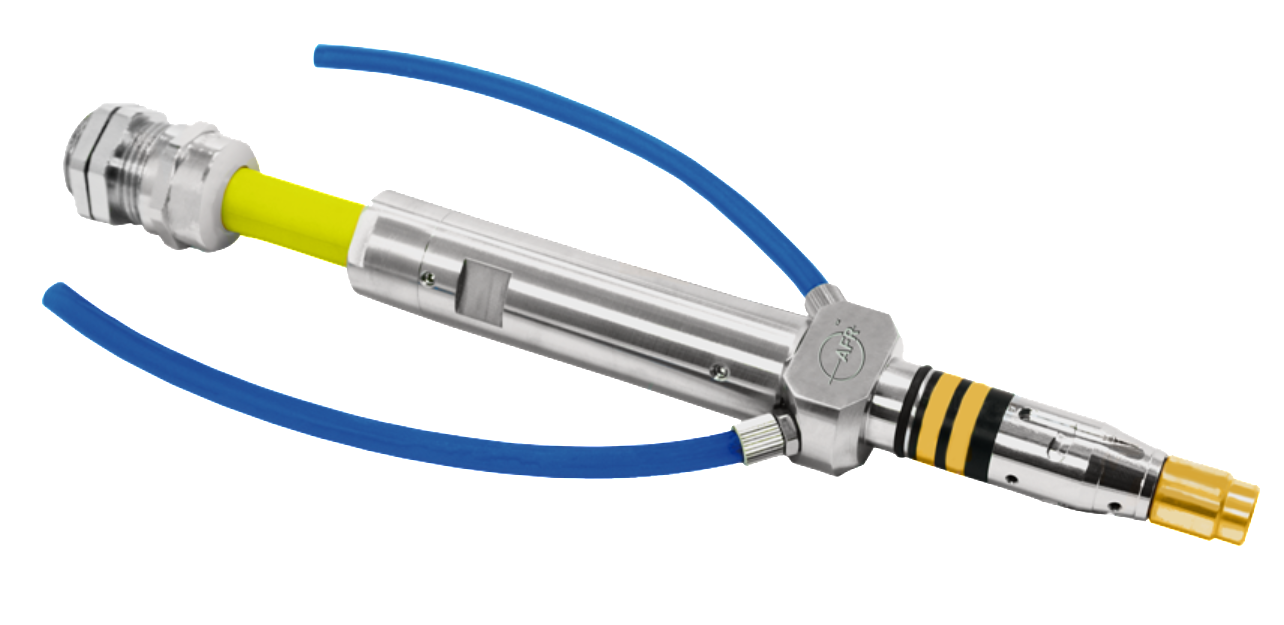 2.5kW (6+1)x1 Backward Pump Combiner

Specifically designed for high power fiber lasers, these combiners are usually mated with the forward optical path to form a bi-directional pump structure to obtain higher amplification efficiency and higher output power.
Features: 1) High Coupling Efficiency≥97% 2)Low Signal Insertion Loss≤0.3dB 3) Proprietary Fiber Tapering Technique

200W In-line Optical Isolator
With the solid reputation of its high power Isolator, AFR has released its 200W version this year. This exciting product also offers guaranteed high reliability and stability.
Features: 1) High Isolation>28dB 2) Low Signal Insertion Loss<0.4dB 3) Proprietary Fiber Tapering Technique

About AFR
Incorporated in 2000, AFR (SZSE: 300620) is a leading provider of passive optical components, mainly designed for industrial laser, telecom, data center, fiber sensing, biomedical and autonomy fields.
Today, AFR has more than 1,000 employees and manufactures advanced and cost-effective products through our 360,000 sq-ft facilities in Zhuhai and Shenzhen, and has been widely recognized by customers worldwide for its superior quality.